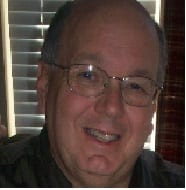 Keith Davis
Pastor
On January 28, 2001, I committed myself to "anything you want, anywhere you place me, anything you ask, at any cost, I will follow Christ."  From that day forward, I turned my life completely over to Him and I have lived my life completely committed to God, doing whatever He asks me to do.
T
o seek the lost and bring them to Christ is not enough.  Matthew 28:19 tells us to "make disciples" therefore we are to teach and instruct the believer to become a disciple.  A disciple; having the desire and the knowledge necessary to spread God's word to their world, will develop the ability to attune their ear to Jesus' gentle whisper.  A disciple will be obedient to His perfect will.
My Life scripture comes from the second chapter of Habakkuk, verse 1, "I will climb into my watchtower and wait to see what the Lord will say to me…"  In verse 2, Habakkuk was told to write it down large enough and clear enough that the runner can see; then in verse 3, Habakkuk was told to "just wait. 
While working on my course of study I served as the Associate Pastor of the Emporia First Church of the Nazarene.
On May 1, 2007 I became the Senior Pastor of the Elkhart Church of the Nazarene.  2008 I cast the vision – "Shining Like STARS" based on Philippians 2:12-15.
STARS
S – Seekers of the lost
T – Teachers of the word
A – A living sacrifice to God
R – Refuge in the time of storm
S – Shining lights
The Lord has provided abundantly for us during our service to the Elkhart community.  As we begin our 14th year of service, we are currently the longest serving Pastor in the 103 year history of the Elkhart Church of the Nazarene.  Our sole desire is to be in the center of God's will.  That is the safest place to be. 
Contact Info
Email: nazpastor@elkhart.com
Phone:620-697-4832